---
Ugh....

Ugh....

Ahhh....

Uhhhh....

Ugugh....

* Shawn Winters rolls over in his bed to his side as he grabs a glass of water that is placed on his night stand. He gulps it down before slamming the glass back onto the table and laying on his back looking face up onto the ceiling of his master bedroom. He takes both hands and wipes them down his face. He then looks around unable to really lift his head before taking a hand and rubbing his face again and pulling his hair back. Shawn pushes himself up against the headboard of his bed. He takes a look at the clock which revealed it's just after 10:30 in the morning. Shawn looks over the other side of his bed to see if anyone was there but there was nobody. There was no Hannah, no Keri, no Holly...there was nobody. Shawn uses all of his effort to throw his legs out of bed and drop them to the floor. Shawn feels the carpet under his toes as he tries to push himself up but to no avail. He falls back onto the bed laying back down. Shawn manages to roll himself over and back up to the edge of the bed and lifts himself up standing on his own. He looks down and see's he's wearing some boxers and nothing more. He looks at a bathrobe hooked on his door however has no energy to grab it. He stumbles his way out of the bedroom and down the set of stairs where he begins to smell and awesome breakfast. This leads Shawn into the kitchen where he see's Marissa....Ace's cousin who Shawn was set up with a week ago. Shawn has seen her a couple times since then but never has she stayed the night or have they had sex. Shawn now seems confused as he takes a seat at the table almost exhausted from the walk down the stairs. *

Marissa – Shawn...nice to see you up.

* Shawn tries to muster some words. *

Shawn – Wha-what happened last night? I feel like I was ran over by a truck.

Marissa – You might as well of been.

* Marissa continues to cook in the kitchen as Shawn notices that she's wearing a pair of his shorts and an old shirt of his. Shawn tries to think back to last night to what happened but nothing is coming up. *
---
---
Flashback
….........
End Flashback.
---
---
* Marissa drops a plate full of eggs, sausage, bacon, and hash browns in front of Shawn as she plates herself some and places it on the table. *
Marissa – Oh almost forgot. Figured you might need this.
* Marissa turns to the fridge which she opens and pulls out a large pitcher and places it on the table with a glass for Shawn to use. The pitcher is filled with multiple celery sticks. Shawn takes a look at it almost in shock. *
Shawn – Did...did you make me bloody mary's?
Marissa – Well I figured it was the least I could do. I mean I stayed here last night and I'm using your washing machine. I also heard bloody mary's help hang overs.
* Shawn is trying to back track however the black out from last night prevents him from going very far. *
Shawn – Thank you...um...where did you get all this food?
Marissa – Well when I woke up this morning I wanted to make you some breakfast however all you had was cereal and beer and that's not a good mix. Honey Nut Cheerio's and Budweiser? I went to the store down the road and bought you some food. Simple things like eggs, bacon, cheese, bread...you know.
* Marissa takes a seat as she places a plate full of toast in the middle of the table. Shawn looks at her almost confused at what is going on. For all he knows he has no clue why she is here. Shawn then pours himself a bloody mary and takes a celery stick and puts it into his glass. He takes a quick sip. *
Oh my god that's good. If the question was ever asked if a drink could be the cause for an erection than I can testify in court that it could.
* Marissa smiles as Shawn takes another drink. *
Marissa – Is it good?
* Shawn can't even speak as all he can do is moan. *
You're an angel!
* Shawn digs into his breakfast trying to figure out how Marissa is here. He doesn't know exactly to bring up the elephant in the room so he just blurts it out. *
Shawn – Did we have sex last night?
* After a moment of laughter from Marissa she responds. *
Marissa – No we didn't. Although not from a lack of trying on your part. You kind of took all of your clothes off and started dancing. With everything just kind of...out there. Luckily I was able to get you back in your boxers before getting you to lay down.
* Marissa laughs a bit. *
Smooth Shawn...real smooth.
Shawn – Awesome...so how exactly are you still here if you don't mind me asking?
Marissa – Oh sorry, I got side tracked. I do that a lot. Well you needed a ride home last night. You were really drunk so you called me to give you a ride. I brought you home and as I did you...well...you puked on my clothes.
Way to make this girl want you even more Shawn, good work.
Shawn – That...must of been awful.
Marissa – Oh don't worry about it. I deal with puke and stuff like that every day at work.
Shawn – Outside of the naked dancing right?
Marissa – Meh.
* Marissa giggles a bit almost as if she's a little kid. She doesn't do it all the time but seemingly at awkward moments. *
Marissa – So long story short I showered and I put my clothes in your washing machine after I grabbed some shorts and a shirt from your closet and I slept in one of the guest rooms. I hope you don't mind.
There is no way this girl is related to Ace.
* Shawn looks at her as she begins to eat her breakfast. He begins to wonder whether or not she is the girl that he's wanted to use or if she's something more. He can't put his finger on it but this has honestly been the nicest thing a girl has ever done for him. Not including sexual things. This girl actually seems to care about other people which has been a concept far lost on Shawn. Hell he has left his friends out to dry more times than he can count. Ace has had his balls busted by Chad as Shawn laughed and recently Adam got his balls busted and nearly be-headed by a chair to which Shawn also found funny. For a while Shawn thought he had changed when falling for Hannah however after being rejected so coldly it seems only fitting to going back to not caring about anyone. Right then Marissa notices Shawn not eating his food. *
Marissa – Something wrong?
* Shawn quickly snaps out of his train of thought. *
Shawn – Oh no...everything's fine.
* Shawn shovels a mouth full into his mouth. He grabs a strip of bacon and shoves it into his mouth taking a drink of his bloody mary to wash it down. He moans. *
Shawn – Oh yes, bacon the perfect ingredient mixed with a bloody mary to cure hang overs. I honestly think this is the first breakfast that I've had that didn't consist of cereal or a bagel in years. You are amazing!
* Marissa blushes a bit before seemingly trying to hide her face as she lets her hair come down as she looks down. Right then the door bell rings. Shawn grunts as he pulls himself up from his chair. Marissa also stands. *
Marissa – I'm going to check the laundry.
* They both walk away from the table as Shawn's dog Shadow leaps onto Shawn's chair and begins eating right off of his plate. Shawn stumbles his way to the door nearly full from his food and hung over. He takes a deep breath as the door bell rings again and musters up enough strength to open the door seeing a figure of somebody surrounded by sunlight as the sun has seemingly blurred his vision seeing it for the first time this morning. Shawn cups his hand over his eyes to shadow them a little bit as his eyes adjust to see Hannah with Valarie in her arms and a baby bag handing from her shoulder. *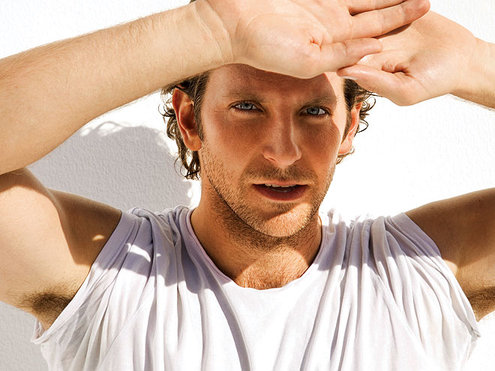 Hannah – Jesus did you just get up?
* Shawn burps. *
Shawn – Maybe.
Hannah – Dang it Shawn you agreed to take Valarie today. I've got ton of stuff to do.
Shawn – What like look for a job? Parents kick you out?
* Shawn's tired of trying to act like he's not upset with her. It's not healthy suppressing anger. Fact is there is truth to the saying that there is a thin line between love and hate. Right now Shawn couldn't hate anymore more than Hannah. *
Hannah – None of your business alright! You agreed to take her for the day so here I am dropping her off.
Shawn – Alright, alright that's fine. Gives me some father daughter time without someone like you corrupting her.
Hannah – Oh I forgot, because the girl in the Winters family turned out so well.
Shawn – Brooke turned out fine.
Alright she has a point. Valarie isn't going to be like Brooke.
Hannah – Just make sure you don't have any small objects lying around that she might swallow.
Shawn – What's that supposed to mean?
Hannah – You know exactly what it means.
* With that one remark Shawn knows exactly how this is going. Knowing each other the way they do they know exactly what buttons to push. Shawn made the remark about her never having a job and she retaliates with the drug abuse despite knowing that Shawn's been clean lately. Right then Marissa comes into the room. *
Marissa – Shawn do you want me to throw a load in of yours?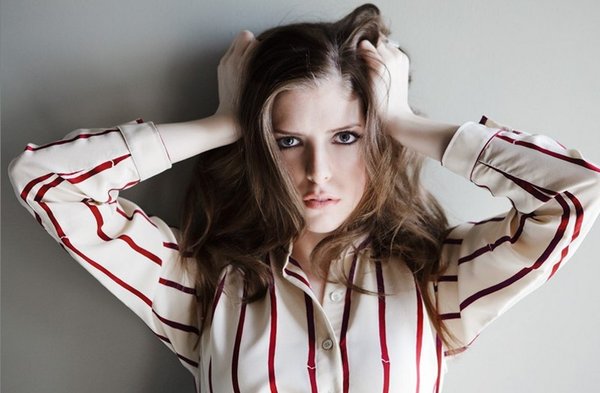 * Gloves are off. Shawn looks back at her. *
Shawn – Thanks babe.
* Marissa blushes again being called babe as if she's never been called it before. Shawn returns his look back to Hannah with a little bit of a grin. *
Hannah – Whose that?
Shawn – Oh, uh yeah that's Marissa. She's going to be Valarie's new mom.
* So much for rethinking the using of Marissa to get revenge on Hannah. Seems that the cats out of the bag now. *
Hannah – Excuse me?
Shawn – Yeah see, I figured you'd be right on your way to trying to replace me with some photo shopped dad I figured I'd go ahead and beat you to the punch. She teaches retarded kids, I mean you can't possibly be a better mother than that right?
Hannah – What the hell Shawn? Seriously? Are you this screwed up emotionally that you honestly think this is a good idea?
Shawn – Hey Hannah no need to be jealous ok? Just because I'm winning this break up doesn't mean-
Hannah – Winning this break up? Oh my God this isn't a competition you ass!
Shawn – Not anymore, hell you didn't even put up much of a fight. Then again I had an unfair advantage a single mom is hardly a turn on however a single dad? That's like giving candy to a baby.
Hannah – Wow Shawn, you are seriously a piece of work. You actually have a moment of actual humanity and show you actually do have feelings only to get rejected. Now? You just revert back to being an asshole?! Way to go Shawn, seriously. Great job! I saw the real you damn it! I know you're better than this.
Shawn – No you saw a highlight reel version of me, something I pretended to be for your sake only for it to backfire in my face. So you know what? No more pretending to be nice. Nice people don't live life. I don't wanna go through all my days being all sweet and polite and then realize, when I'm 80, that I'm just some nice dead person.
Hannah – No, I refuse to believe this. I saw the real you, behind the lies and behind the curtain. You were nice, you were kind, you actually cared about something.
Shawn – Sorry Hannah...this is me. But you know what, don't be embarrassed just because I happen to lie better than you tell the truth. For the first time in a long time I finally feel like myself. No more do I have this senescent need for approval. No more do I need some sort of validation from you. I have finally rediscovered who I am and not who you wanted me to be. So this right here Hannah? This is me. Leopards can't change there spots Hannah and assholes don't become saints.
Hannah – Oh don't try and feed me that bullshit. Seeking validation from me? The only person you're seeking validation from is the father that you constantly disappointed.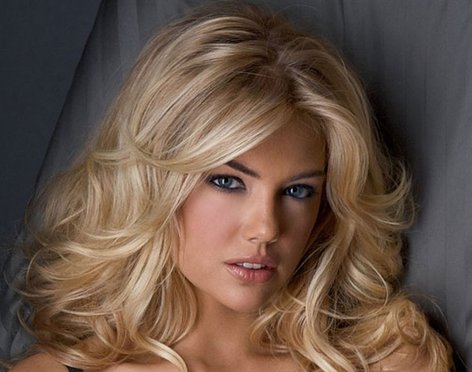 Oh that cuts deep.
Hannah – You know what? Whatever! I'm no longer emotionally involved with you. You're nothing more than the father of my daughter. Go ahead and be whoever you want to be just don't pass it on to our daughter!
* Hannah turns her back walking away as Shawn tries to get the last word in yet he doesn't have a response. He stands there with his daughter in his arms sucking on a pacifier as Hannah gets into her car and drives off. Shawn looks at Valarie. *
Shawn – I don't want validation from my father, you know that right?
* Shawn shakes her a little bit so it looks like she's nodding yes. *
Shawn – Damn right, you know what's up.
* Shawn has a little crib play set thing set up in his living room with some soft toys that squeak. Toys that his dog often tries to get to when Valarie isn't around. Shawn places her inside the play pen as she kicks her feet before grabbing a toy and holding it above her face. Right then Marissa comes into the room with her arms crossed almost unsure if she should still be around. *
Marissa – Um...should I go?
* Shawn looks at her with a smile. *
Hell no! You are my savior right now!
Shawn – No, no, not at all. To be honest this wasn't the ideal way I figured you'd meet my daughter but here she is. Valarie this is Marissa...Marissa this is Valarie. Don't be insulted that she doesn't say "hi" she doesn't talk much.
* Marissa laughs at Shawn's joke despite it not really being a joke. Shawn really wishes that Valarie would speak as he's tired of trying to decipher her cries. Marissa however seems right at home as she begins to tickle Valarie who laughs and grabs onto Marissa's finger. *
Marissa – Oh my god she's just so adorable.
Duh, she's the offspring of this. She's gonna grow up and be a heart breaker
Marissa – Not going to lie the way you described her I pictured her to be older. You know, like a toddler.
* Shawn did leave out details when he met Marissa. His entire goal was to make himself seem like a good person. Being "reformed" for a couple months would hardly have been as affective as leaving out the age of Valarie. *
Shawn – Well you know trying to change and be a good father you kind of loose track of time.
Good save.
Marissa – She is seriously precious. The way she looks at you, I can already tell that you're a great dad.
Shawn – You know what? Since the day she was born it's like it just came naturally to me.
Liar.
---
---
Flashbacks
* Shawn's first day alone with Valarie. Shawn is seated at his table with his iPad as Valarie is crying inside of the play pen. Shawn shakes his head clearly annoyed by the crying. He goes over to the play pen and looks in. *
Shawn – Why are you crying? I gave you a bowl of water and some chex mix!
---
---
* Shawn's second day alone with Valarie. It's early in the morning and Shawn is out on his patio drinking a bloody mary while checking some things on his iPad. Valarie is in a car seat in a chair beside the table. Without Shawn noticing she takes the piece of celery from his bloody mary and starts sucking on the end of it. Shawn puts his iPad down for a second to quickly take the celery away from her only for her to start crying. *
Shawn – Oh my god! Fine...here!
* Shawn dips the celery stick back into the bloody mary and giving it to Valarie to shut her up. Later in the day after a Valarie nap she wakes up crying as Shawn carries her over to Brooke. *
Shawn – Seriously, you baby sat in high school. I need you to watch her for a while. I'm going crazy!
Brooke – Wha-what's wrong with her?
Shawn – Hell I don't know! She doesn't smell so she doesn't need changed however there is a slight chance that she might be hung over.
Brooke – You gave her alcohol?!
Shawn – I didn't "give" it to her. See look.
* Shawn grabs a glass from his cabinet and scoops some ice into it before pouring in some whiskey. He then comes back and grabs an ice cube out and hands it to Valarie who starts sucking on it. *
Shawn – See? She loves it!
* Brooke quickly takes the ice cube away as Valarie starts to cry. *
Brooke – You ass! You're only supposed to give baby's alcohol when they're teething!
Shawn – Maybe she is!
Brooke – Not until she's like 6 months or 8 you idiot!
Shawn – Oh...she's only 1 month.
Brooke – No shit!
* Valarie continues to cry louder. *
Brooke – Oh my god here!
* Brooke gives Valarie back the ice cube. *
Shawn – See? She's my daughter all right.
Brooke – You are seriously an ass! She's going to be an alcoholic before she's 1!
Shawn – She could do the 12 steps as she's learning how to walk!
End Flashbacks
---
---
* Marissa continues to play with her tickling her toes and her fingers until there is a moment in which Valarie starts crying. *
Marissa – Oh no, what's wrong?
Shawn – I got this!
* Shawn rushes into the kitchen to see that Shadow is eating every single scrap left over from breakfast on the table slobbering everywhere. Shawn snaps his fingers as Shadow gets down. Shawn then grabs a celery stick out of the bloody mary pitcher and rushes back to the crib. *
Marissa – What is that? Is that from the bloody mary?
Shawn – Um...no?
Marissa – Shawn you can't give her alcohol! My god!
* Marissa picks her up and begins to hold her and bounce up and down. *
Marissa – Hand me her pacifier.
* Shawn bends down into the play pen and grabs it and hands it to Marissa who puts it in Valarie's mouth as she starts to calm down and stops crying. Shawn stares at Marissa just taking perfect care of Valarie as he's standing there like a dumb ass with a piece of celery. Shawn then realizes that all he knows at this point is how to change a diaper. He has no idea how to actually raise this child or how to tell what it is that she wants when she cries. The fact is that Shawn doesn't really have anything to reference off of. He's never known what a good father was like. Being the oldest all he ever saw from his father with Mark or Brooke was passing the duty onto his mother who would often pass the duty onto the maid. Sure Shawn could raise Valarie like his father raised him once he became a toddler which is as far back as he can remember. All he would have to do is violently yell at her and tell her that whatever it was that she was doing was wrong. He can picture it now...Valarie coloring a duck purple and him screaming at her telling her that ducks are white. Jesus...he seriously doesn't have the frame of reference on how to be a good father. All he ever did was wrong to his own father. What was left but to rebel? *
I don't want her to rebel against me. Hell when I'm 50 years old and she's 19 I'd like to think that I did a good job raising her and that she will actually love me, not resent me. I am seriously the most unqualified person to ever be a father. I know what I want in the long term however I don't know how to achieve it in the short.
* Shawn continues to stand still like a dumb ass with the stick of celery as Marissa lays Valarie down back in the play pin as she begins to nap. She then looks back at Shawn. *
Marissa – Shawn...are you alright? Were you seriously going to give her alcohol?
* Shawn is frozen. He has absolutely no idea what to say right now. He knows the right answer however he has no idea how to explain his actions. Marissa recognizes his silence. *
Marissa – Shawn?
Shawn – I-I don't know. Truth is I have no idea how to be a father. This entire thing was a surprise. I was never prepared for it and now that I'm trying my damn hardest to do everything right by that little girl all I can do is find myself barely above water. I'm seriously about to drown. I honestly have no clue how to be a good father despite the fact that I know I want to be one. I know so via the fact that I cleaned myself up for this.
* Marissa's shoulder's lower as she puts her hand on Shawn's shoulder. *
Marissa – Shawn I handle children every day at work. The hand that they were given by God are the worst of the bunch. I see them and I work with them trying to get them prepared for the best possible future that they can have. I see parents come and pick them up and more often than not they're not going home to the perfect home. My point is Shawn...you can be different. You can already provide for her all you need to do is adapt the abilities to care for her. Sure, it can be scary and it can be hard but the reward for that hard work is well worth it. When that little girl turns 18 and she's graduating from high school...she's going to thank you for everything that you've done for her as she goes out on her own. Life is about learning from your mistakes...just don't make big enough ones to ruin your daughters future.
* Shawn stood there almost is disbelief. Throughout Shawn's life he has taken the easy way out of everything when the option presented itself. He ditched out on marriages, he left pregnancies, he use Ace to win the SCW title for the first time as well as using him to win at Taking Hold of the Flame. Fact is...Shawn has never been a guy who focuses on the little things. He always looks at what's ahead. The easiest way to get there is the best way. He doesn't want to work at being a father, he just wants to skip ahead until the end. Real life however is a hard kick in the nuts and never as easy as one would wish. *
Shawn – Thank you Marissa. I guess I've never really been good when presented actual challenges. I guess I have a tendency to run away from them however this I know is different. I know that I want to try and damn it I am...I've just never knew how to do it the right way.
* Marissa smiles a bit before holding Shawn's hand as they look down on Valarie. *
Marissa – You'll screw up Shawn. Every parent does. Just know that being the father of a girl is an entirely different feeling. You'll watch her grow and no matter what she will always be daddy's little girl. I know that you care enough to make sure that she grows up with people who love her despite separate homes. Shawn you have all the tools, just need to learn how to use them. You have time to learn, trust me...you don't need to learn it all now.
* Shawn smiles a bit and looks down into Marissa's eyes. He then realizes what he had questioned of himself earlier in the day. Was Marissa a form of revenge on Hannah or was she something more? Well turns out that she is both. Fact is Shawn wasn't able to move on from Hannah because there wasn't anyone worthy. Insert Marissa...an odd match up yet here he stands holding her hand looking down at his daughter Valarie with a feeling of comfort as if he's not afraid of the responsibility anymore. All he has to do is learn from his mistakes, learn from the mistakes of his own father. Be a different dad than he was...be one that actually supports his child. Shawn already knows what not to do, now all he needs to figure it is what's right to do. Shawn rubs his hand on Marissa's cheek as he slowly kisses her. He lets up moments later as she smile a bit before biting a nail. Shawn takes her hand away preventing her from biting her nail. *
Shawn – Thank you.
* Turns out Marissa was exactly what Shawn needed in order to make a transition into his next stage in life. He wanted a one night stand revenge hook up to make Hannah jealous and in turn he gets someone who actually helped him. It's not about making Hannah jealous despite hating her...it's about Valarie. Marissa made him realize that. He knew it all along however his own emotions prevented him from connecting with it. Shawn holds both of Marissa's hands and kisses her again. Shawn smiles unable to control himself. *
Shawn – You're too good for me.
Marissa – I know.
* Marissa giggles a bit like before. *
---
---
* The camera flickers on showing none other than the One Man Scandal Shawn Winters in a worn out pair of jeans, a t-shirt, and a very dirty Atlanta Braves baseball cap. He's got his hands in his pockets walking down a street lined with empty buildings once in a while passing a homeless man in a box covering up with a newspaper. Shawn looks up at the camera. *
Shawn – You see this here? This place at one time was a thriving business complex. This entire street was lined with clothing stores, shoe stores, barber shops, coffee houses, small town bars. This street was once known for something until now. You see what it is today? All these small store owners were put out of business by places like Wal-Mart, Target, Starbucks, you name it. The power house industry's have put an end to small business' like these. Leaving parents out of jobs and children feeding on ramen noodles every single night until that taste of cheeseburger's and pizza has been completely wiped away from there memory. Do you know what there future is? It isn't bright. It's a future of crime. It's all that they're going to be able to do as there parents won't be able to afford to send them to school let alone college. That's what these big companies are managing to do to this country.
* Shawn continues to walk past buildings with wood boarding up the doors. *
Shawn – This is exactly how the state of the SCW Tag Team division is. You see these old buildings? They are the resting places of tag teams like the F-Ups, Karnivale, Chosen, Insanity Inc, Kiss-Chester. Every single tag team which has challenged Dark Fantasy for those titles in the past year only to fail and find there final resting place in a dieing division left to rubble.
The two of you have torched your way through this division leaving wreckage behind every single step you take. I mean seriously take a good look at this picture.
* The camera pans around showing the street as a tumble weed rolls through. The camera focuses back on Shawn. *
Shawn – This is the future of the entire SCW, not just the tag team division anymore with the strangle hold Infamous has on the company. Well they say that it's darkest just before the dawn and the dawn is going to rise at Riding the Lightning. It's going to rise to the golden glow of my own Midas Touch.
* Shawn touches a building as the special effects take over bringing the entire street back to life glowing. *
Shawn – You see what I can do with just one finger girls? (smirks) See everyone has seen what you two have done to divisions and how you two have managed to bury competitors. Well I'm here to finally start to make all of you lose your grip on the throat of SCW. Because while we've all seen what you two can do it's about time that you see what I can do. You see I have this touch that has the power to create a great performer out of a bag of rice. I can go out to that ring and I can put on a show like nobody has ever seen before. Not because I claim to like the competition because I don't. I don't need to lie to the world when you two clearly just want to improve the number of notches on your belt with victories like Greaternity likes to with, well you get the picture. You see I do what I do because it's fun for me. I get to go out there and show off for the world. I get to do what I do best and that's simply be the most arrogant, self-centered, piece of shit to ever step through those curtains and I do it because I can. Much like the both of you do what you do best in the tag team division...bury it.
Just like I brought life to this street I can bring life back to the tag team division. I can take it off life support and guide it back from walking towards the light. Now see do I want to do it? No, but just because I don't care about the division doesn't mean that I won't help it out of the goodness of my heart? Or my wallet for that matter. (smiles)
* Shawn continues to walk down the street as life continues to rejoin the deserted street. *
Shawn – You see how much more colorful this place is now? Compared to the boring, deadly quite pile of shit it was before? That's what I do girls, I bring color and life to places that need it. Hell, I'm a colorful guy full of personality. I'm not fixing my make up in a mirror that twelve pigmy's died to make. I'm not being dark and lifeless while rambling on about whatever the hell new issue is on your mind. You see Greaternity itself has more personality and more charisma than either of you two could possibly dream of which is exactly why it pisses you off so damn much that you're not taken as seriously as maybe you should be. Instead you're objectified by the viewers who simply just want to see your tits. See Syren I did you a favor whether you like it or not. When I ripped your top off I gave the people what they have been waiting for ever since you debuted here. I mean hell let's face it, we've all seen the way you come down to the ring you're a glorified prude stripper who gets lady wood on the thought of men drooling over you. Well honey, don't think that I didn't notice those raisin's you were smuggling when I poured that beer all over you. It was right in your wheel house baby and don't act like it didn't turn you on a little bit. I mean hell you've been all over mine and Adam's biscuits ever since. Hard to take a female competitor seriously when she's trashy and kicking guys in the balls my dear.
* Shawn laughs a bit. *
Shawn – Syren you've singing your song about being taken seriously in this business. How you're the best female wrestler in the world and broken record after broken record. I've already heard it all baby. The fact is you may be right, you very may be the best female wrestler in the world however it's hard to judge considering the competition that you've faced despite so desperately claiming to want it. Fact is you want legitimacy something you have yet to receive from your peers and from our fans. Something that your fellow teammate Christy Matthews wanted all these years however it seems as if she's now starting to get it despite how short lived in will be. The fact is Syren no body is going to take you seriously as a competitor or as a role model when you're practically Paris Hilton version 2.0. Sure you've upgraded a few things like your breasts, your ass, and you ditched that phrase "that's hot" for "be totally jealous." But the only thing that people are going to be jealous of is the fact that you get what you want because you abuse your assets compared to earning them through hard work. You've got an easy meal ticket Syren and trust me I'd use it too if I were you but don't piss on people and try and convince them it's raining, we're not as stupid as you are. Some of us actually got a higher than a 6 on our SAT's.
* Shawn smiles a bit as he shakes his head. *
Shawn – Which brings me to the brains of your little operation...little miss Ravyn herself. I have yet to hear a word that this girl hasn't liked. Fact is Ravyn you talk more shit than any girl I have ever seen. I mean hell you've stood on a soap box talking more than Elizabeth Cady Stanton stretching for female civil rights however instead of female rights you're a tag team activist and trust me I understand why. See my whole thing with it is that it's the division for people who can't do things on there own. See Shawn Winters doesn't need the tag team division, he doesn't need to rely on another person to carry him to success. I've earned my success by being the best to ever step foot into this company. Do you see what I'm getting at Ravyn? You're such an advocate for the tag division because you know that it's all you've got. You tried to break free into a singles world only to get beaten by David Helms. I see it in your eyes Ravyn. You see your partner Syren beginning to rise the ranks in this business by climbing higher and higher up that stripper pole and you're clutching that tag team title of yours as if it's the single last bit of hope you have to make a name for yourself. But the funny thing is you haven't made a name for "yourself" you've helped make a name for the tag team "Dark Fantasy". During a time in SCW where women are running wild you have managed to stay complacent to where you're at. You refuse to look over that hill to see what's on the other side. Instead...you rely on Syren to carry you through your career, talk about embarrassing.
You may think that I don't have respect for the tag team division and you know what you'd be right but you? You don't seem to have respect for yourself. For a home wrecker like yourself I always figured you for a bit more than you really were, however it wouldn't be the first time that I was wrong. See Ravyn I've figured you out. You're all words while Syren is all action. Fact is for the first time you're seemingly at a loss of them. Sure you speak but is anyone really hearing you? Even when you try and take actions by nearly crushing Adam Allocco's manhood in did it really do anything? Fact is you did it to try and get to me. I'm the one you want because you're angry with me. But I've got to tell you my dear jealousy isn't a good look on you. I mean come on...no need to be jealous simply because I play a better game than you do. You're supposed to be seductive, satins little mistress to a certain degree yet here you are getting your tampon so far up your vag that you're getting angry at little old me. It's funny how deep inside the both of you I've gotten, I could practically impregnate you both with one shot. (winks)
* Shawn then puckers his lips and fakes a kiss at the camera. *
Shawn – And speaking of shots, Christy I've already got my eyes set on you and that pretty little Championship that I know misses hugging my glorious waist. Don't think that I've forgotten last year at this very same event where you spilled my blood getting a victory over me. Sure, I've taken a lot of chair shots and been thrown through some glass panels since then but my memory ain't quite gone yet. I also remember that you didn't finish the job well you're in luck sweetie. After I take the tag team championships from Syren and Ravyn I'm going to give you a second chance at finishing the job something we all know that you're not good at. Now I'm aware that I'll be wrestling two matches in one night however I'm also aware of what Speed has managed to do to you recently so pardon me if I'm not exactly worried about being at a disadvantage there.
It's not going to matter what is thrown in my way Christy, you, David Helms, Shilo Valiant at the next Breakdown? It doesn't matter because when you're Shawn Winters you don't allow yourself to be second best. So you can welcome me to your world, your pain, your reality but the landscape of your reality is going to change when I take that title away from you leaving you no option but to use that trio contract that you've got to ever get a sniff of that title again. So just like I brought this street back to life, just like I'm going to bring the tag team division back to life I'm going to save a Midas Touch just for you Christy and I'm going to end the reign of T and A and I'm going to have that title resting right above my P, now that's MY reality.
* Shawn spits his gum into the air before slapping it away as the camera see's it land in a trashcan. The camera fades to black before showing an SCW logo. *
---
---